HOME > 영어예배 > English Worship Service
English Worship Service
---
Welcome! We go together!
시온성교회영어예배 초청 / 주일 오후 4시
English worship service at ZION church for US friends
(Every Sunday 4:00 PM, 5 minutes from Main gate and Pedestrian gate)
ZION Church cordially invites you to EWS
(English Worship Service)
English worship service of Zion church is for US soldiers, Family, Government Servece and contractor members and also Multi-cultural family members, especially to the KATUSA soldiers and Christian members.
Time : Every Sunday 16:00~19:00 / First day 16:00 15 July 2018
Place : Mission center / Beadel hall 2nd Floor in ZION Church
Worship procedure
. Praise and Worship with Choir Members
. English pastor delivers Sermon and Testimony
. Small group Bible study with Fellowship and Dinner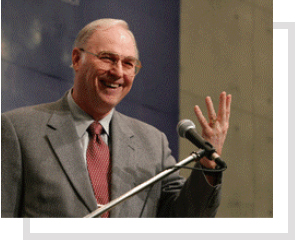 preacher / Dr Glenn A.Jent
(Former Vice president of Torch Trinity Graduate School of Theology)
ZION Church : 031-691-5115~7, zion5118@hanmail.net , www.zion.or.kr
(Take 5 minutes from Angeongri Gate and Walking through gate)
POC : Preacher Pastor / Dr. Glenn A. Jent : 010-8807-7387, ga.jent@ttgu.ac.kr
Pastor Chung, Bongdae | 010-9815-0691 | elder54chung@gmail.com
Pastor Cho, Susanna | 010-2492-1269 | chosusanna118@gmail.com
ZION CHURCH EWS VISION
Our vision is to create a bright future for those who attend by studying and learning the Word based of God together, building a solid Christian life base upon a strongly held Christian worldview, and training believers to be faithful disciples of Jesus Christ. We seek to help our members to become Christian leaders in a secular world.
OUR MISSION
Our mission is to raise up a generation of mature Christians who will not be satisfied with anything less than a close relationship with Almighty God through His Son, Jesus Christ, and who will be faithful witnesses of His love and mercy to all we meet.
GOD's PLAN FOR YOU
God loves you and wants you to be His child. Your choice to go your own way is actually a choice to go against God's plan.
God sent His Son Jesus to show you how much He loves you.
Jesus died because of your choice to go against God's plan, which is called sin.
Jesus' death makes it possible for you to have life. Simly turn from going your way, and ask Jesus to be Lord of your life so you can follow God's plan. This decision gives new meaning to life so you can experience love, joy, and peace.
Biographical Sketch of EWS Speaker
Dr. Glenn A. Jent has served as a pastor for nearly 40 years and as a Christian educator for the past 20 years.
He received a Master of Divinity degree with an emphasis in Family Ministries (Midwestern Seminary in Kansas City) and a Doctor of Education in Child Education and Adult Education (New Orleans Baptist Theological Seminary).
He is a third generation preacher from the state of Missouri and has been a speaker at a number of children's camps and a variety of seminars.
He previously served as Vice President of Academic Affairs at Torch Trinity Graduate University in Yangjae-Dong, Seoul, and as Professor of Christian Education.
Dr. Jent has served as Pastor of English Worship Services in Korea for nearly 20years.
He is committed to the belief that EWS services can be vibrant, spiritual, and offer sound biblical preaching that challenges the hearts and minds of the worshippers.
Preaching may be delivered in simple language for ease of understanding, but it needs not be simplistic.
God still speaks to men, women, boys and girls and calls them to a life of faith in Jesus Christ as Savior and Lord.
Church Experience
Pastor, Somang Presbyterian Church; Seoul, Korea; September 2002-2013
Pastor, Kangnam Central Baptist Church; Seoul, Korea; 2008-2014, 2016-Present
Pastor, Torch Trinity Community Church; Seoul, Korea; 2002-2010
Pastor, Hallelujah Christian Church (English Language); Seoul, Korea; 1998-2002
Pastor, Chung Dong First Methodist Church (EWS); Seoul, Korea; 1997-1998
Pastor, Second Baptist Church; Poplar Bluff, MO USA; 1982-1992
Minister of Education; First Baptist Church; Amite, LA USA; 1978-1982
Pastor, First Baptist Church; Welch, OK USA; 1974-1978
Pastor, First Baptist Church; Jenny Lind, AR USA; 1972-1974
Pastor, Calvary Baptist Church; Huntsville, AR USA; 1970-1972m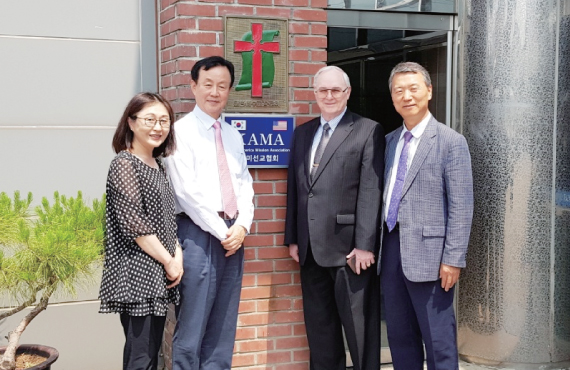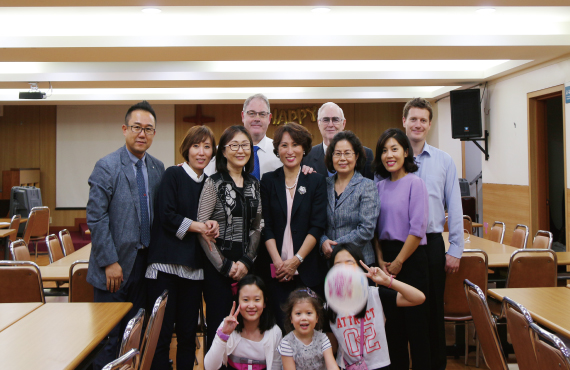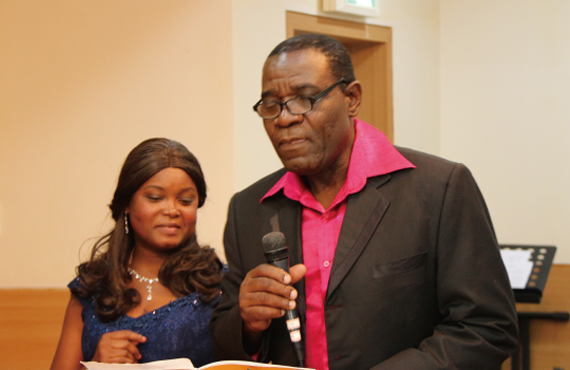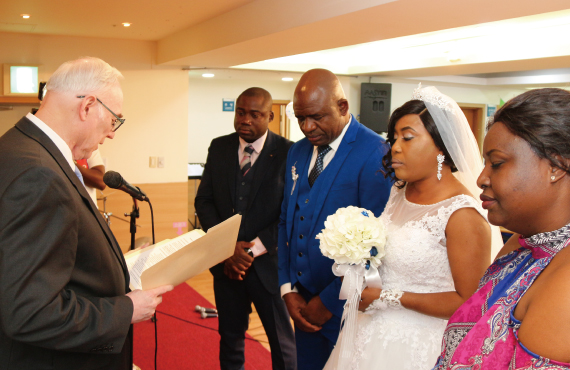 ZION Church Information
Address: Anjeongsunhwan-ro 222 beon-gil Paengseong-eup, Pyeongtaek City
Tel: 031-691-5115~7
Fax: 031-691-5118
E-mail: zion5118@hanmail.net
Web site: www.zion.or.kr